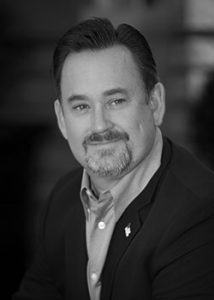 Greg W. Anderson, CEA, RICP
Greg Anderson began his financial career over 27 years ago with the creation of Balanced Financial, Inc. He pursued a double major while at Colorado State University and has a Bachelor of Science degree. His education laid the groundwork for his future successes and kindled in him a keen interest in the financial industry. His wisdom and entrepreneurial spirit allow him to run five successful businesses currently, but his passion is finance and helping folks achieve financial success. He is involved in a wide range of professional activities, and believes in providing as much information as possible to those planning for retirement. Among his many roles, Greg is a Certified Estate Advisor (CEA), a member of the International Association of Financial Planning, a Retirement Income Certified Professional (RICP), a speaker and radio personality, and a part-time teacher of Social Security strategies. He is devoted to our nation's military veterans, often helping veterans apply for and receive veteran benefits.
Greg gained valuable experience in the financial field just after college, when he went to work for a commercial real estate developer in Colorado. Greg's work there as a project manager exposed him to the complexities of large real estate developments, including the need for careful analysis of cost benefits and lean business practices. This experience would prove extremely useful in his entrepreneurial efforts, giving him the ability to identify emerging opportunities and to leverage his skills in capitalizing on them. These same skills are used to the benefit of his many clients at Balanced Financial, where the goal is to create wealth and income long after retirement age is reached.
When not in the office, Greg thoroughly enjoys spending time with his wife, Paula, and his children, Sadie, Marshall, Amber and Trevor. He and his family love to explore the outdoors and travel to new destinations whenever possible. He also enjoys volunteering with the Downtown Club of Fort Collins, where he currently serves as president. The Downtown Club is a non-sectarian, non-profit charity organization comprised of business leaders in the Fort Collins area. The organization works to improve the lives of at-risk youth through financial support, training programs, and volunteerism. Greg believes in giving back to the communities in which he works, and his role as president of the Downtown Club is an ideal outlet for his talents and passions.
---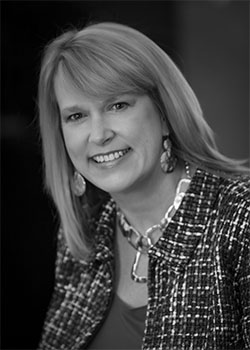 Paula Anderson
Paula joined Balanced Financial, Inc., as office manager in 2014 after a long career owning a medical transcription business. Her extensive business experience, warm personality, and attention to detail have been a definite asset to Balanced Financial, Inc.
Paula is married to Greg and when not in the office she enjoys volunteering, biking, hiking, skiing, and spending time with her family and friends.
---
Interns
Greg is a fervent supporter of higher education and always has a Colorado State University intern or two working at Balanced Financial, Inc.